I've been on an interesting journey in my life over the last year and a half. Many things have happened with the passing of my father, my husband leaving the military due to back injuries, moving back to the area of the country I'm originally from, and then losing two other family members. It's been one heck of a year of transitions, that's for sure!!
I learned so much along my journey over the last year and a half, but the thing I learned the most about is the importance of taking good care of your health. Not just because you should take good care of yourself, but because when you don't, you will lack the energy and the drive you need to create and manifest what you desire for your life. And you simply won't enjoy your life as much as you should be able to.
I'm sure you've all heard the example scenario where you wake up in the morning and stub your toe, and your day just seems to go downhill from there? You burn your breakfast and then almost get in an accident, and work was more stressful than ever. Sound familiar?
To put it simply, things just won't go very well for you on a day-to-day basis if you aren't feeling well, and especially if you wake up not feeling well or are low on energy. But it's not just energy you are low on. You have to look at the deeper reason why you feel that way to start with. If you start your day in a bad mood, more than likely you are low on some sort of neurotransmitter or a hormone you need to give you that boost of energy and the good mood that comes among with it.
For any of you who have been following my blog for a while, you might know that my son, Jakob, has mild Autism. That journey is a story for another day, but one of the most valuable things we have taken away from this experience so far was learning about our genetic mutations (using a simple genetic test we had done on our own offered by 23andme.com) and more importantly, how in many cases, when you have a chronic health issue, it's a sign that your body isn't getting something it needs. In many cases, this goes back to a genetic mutation.
I was profoundly reminded of the importance of understanding the source of my issues, even down to the genetic level, over the last year as I've been battling what was so quickly labeled "adrenal fatigue." This appeared to be a result of all the stressful situations I had encountered over the last year and a half, including the TWO car accidents I didn't list above.
For a very long time, I bought into that label, never really questioning it, happily taking my extra supplements to help my adrenals. But when I noticed that things were getting worst, and new symptoms were showing up, it began to no longer make quite so much sense, and I began to look deeper again, researching and referencing my own genetic data. Then, I got some help!
I had a phone consultation with a practitioner who specializes in reading your genetic data and telling you what it is you're not getting nutritionally and what supplements you need based as a result of your specific genetic mutations. (Thank you MTHFR Support for providing a list of practitioners that offer this service.)
Honestly, this was the best decision I have made in a long time. I scheduled the appointment for myself and one of my sons, and literally, within a few days, everything began to change for both of us. The trend I was on with my health for the last year has finally begun to shift in an upward direction. The best part is that it was so simple. It did have a cost associated with it, but the price tag was well worth it.
I still need to have appointments for my other son and my husband to see what else they need that they are not getting, but understanding the source of our issues has been invaluable. I have more energy every day, I wake up in a much better mood than I ever have before, and most of all I'm enjoying my every day life FAR more than I ever have before.
The reason I tell you this story is to stress the importance of ensuring that your health is on track and that your body is getting everything it needs each day. Everyone's issue may not be the same as ours and be a result of a genetic mutation, but knowing the source of your issues is essential, so that you can actually wake up each morning and ENJOY your day (who doesn't want that??)
If there is one thing I ask you to take away from this story, it's this…
Giving yourself good health is the most basic foundation you can create for yourself to help you have everything you want in your life. 
Are you ready to know yourself at a deeper level? To get deeply in touch with who you are and awaken your unique spiritual gifts? Activate Your Abundance is a very special offering designed to do just that. Click Here to learn more about it and read about others' experiences with the program.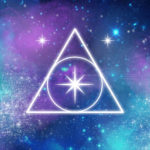 View Sallie's entire line of Artwork Designed to Heal You at ManifestAbundanceNow.pixels.com including prints, framed art, room decor, greeting cards and phone cases.