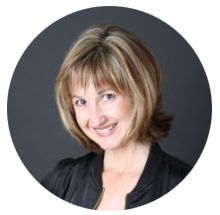 "After escaping an abusive marriage I got a basic job that let me play small while I healed.  Recently, friends were urging me to get back out there in my career.  But this feeling of fear and comfort was holding me hostage. Sallie did a clearing on me and WOW did it get things moving.  Within a few hours I quit that dead end job and restarted my business.  A couple days later I got a retainer for a client that allowed me to pay off 100% of my credit card debt.  The next day I got hired for a writing project that covered a vet bill.  Now today a company asked to hire me as their go to marketing source.  Best of all the joy, passion, and exhilaration is back.  I can't thank you enough for helping me reclaim my power and removing the obstacles from my path."
Kristie Purner – AwesomeSauceMarketingGroup.com
---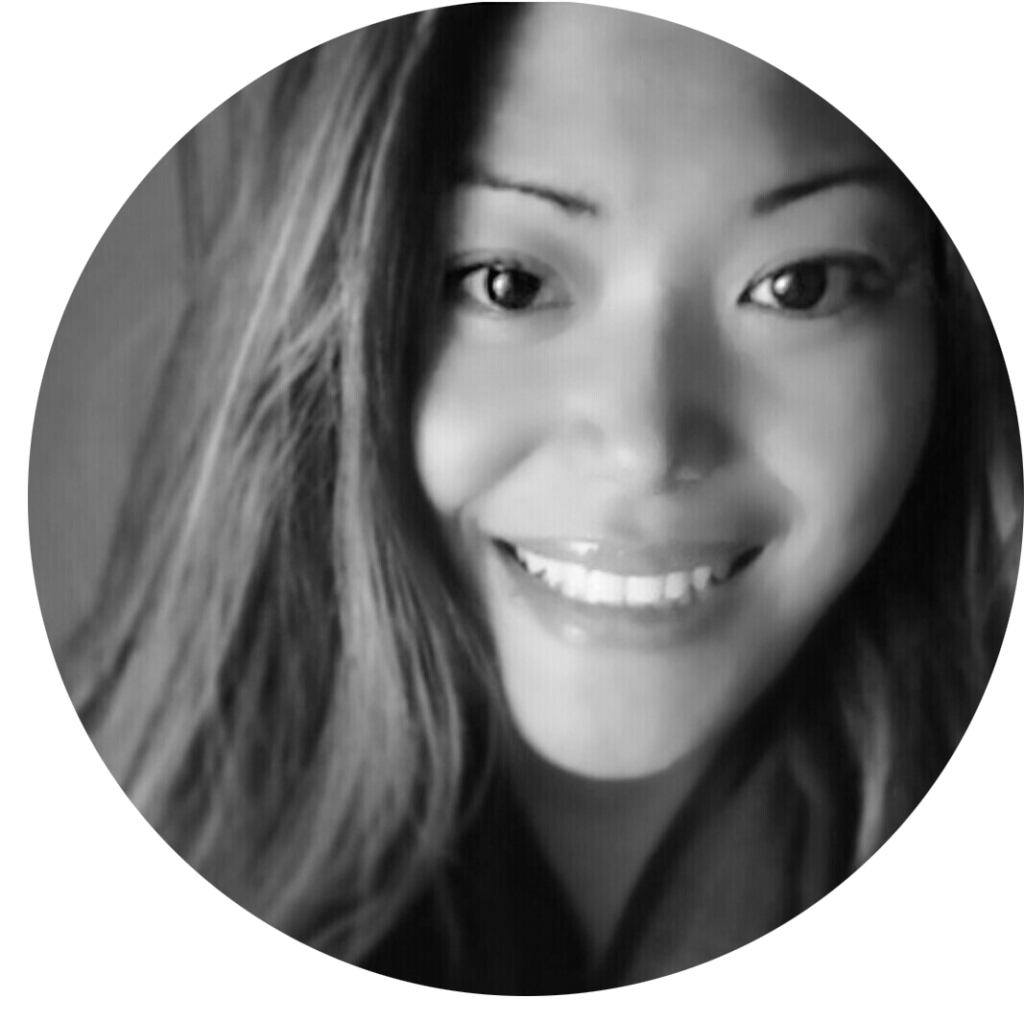 "Sallie is a healer of the healers. We have been working together for a few years. She tells you the core of who you are, at your most raw, Highest Self form, and gets straight to the point in her reports as to who you are at Soul level, and what your strengths are. Her reports are unlike anything I have seen from other healers, as they are cohesive, concise and all-encompassing. They truly give you bulls-eye target insight as to what issues are blocking you from moving forward and realizing your fullest potential. In addition, they give you solid, concrete, actionable steps to take in order to clear the blockage.
I have recommended her to friends and have shared her reports with my family, as the knowledge that she empowers you with is vital information that transforms lives. In addition, as a guide and healer, she truly empowers you and only gives you real results that last. I have seen my own self be revealed and her reports have guided me to my path and Highest Self. Her reports have provided me the lighthouse for me to look to when I forget who I am and why I am here. After doing sessions with Sallie, I see real tangible results in even the way friends and family behave, so I can see the shifting in the matrices around me as she does her clearing sessions! Her energy clearing sessions are powerful and penetrate the web of consciousness so well, so I am very glad to have found her!"
Marlene Uy – Chicago, IL

---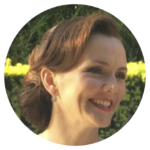 "I started with the Akashic Record Soul Profile reading which was very accurate and made sense to me. It helped explain things I had been aware of about myself but that I just couldn't quite understand. It was the beginning of a journey of positivity and self- awareness and clarity. The subsequent Soul Clearing work that I did with Sallie left me feeling free and energized to review what I was doing and make positive changes in line with my higher-self and bring abundance into my life that will continue.
The Spirit Guide Program reassured me that if i listened to my intuition and asked for assistance from my guides then I would receive something back as long as I was open to it.  I am thankful that I found your website and listened to where I was being guided! Blessings!"
Janine L.

---
"I have spent the last 10 years of my life on a soul quest to find freedom from the heavy burdens of a very abusive childhood. In my journey I have been led to many healers that have assisted in my process of unwinding the painful past. It wasn't until working with Sallie that I finally felt like I was discovering exactly who I was. She has helped me find a deeper level of awareness of my Soul's purpose and has opened the door for more freedom in expressing my gifts and talents. I've entrusted her with over 20 clearings and each report she provides is thorough and informative as she looks at every dimension of my soul profile. I have learned so much about the many energetic aspects that have molded me to be the person I am today. Sallie's work has been an incredibly eye opening experience and I am so grateful that her spiritual guidance has helped me in stepping further into the empowered person I want to be."
Angela R.

---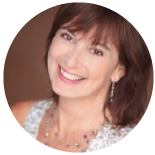 "Sallie, I want to thank you for the amazing work we have done together. The miracles began during our very first conversation. While we were on the phone together I received an email that a farm I have been in love with for the past 4 years suddenly became available and we have been invited to come and live there in exchange as caretakers! Later that same day my husband won a bid on a major development project and the next day my daughter was granted a full scholarship to college! Up until that point I had felt like I was stuck in a holding pattern of "I don't know" for about a year and half.
I have to admit that I was a little overwhelmed by the amount of information you shared with me from my Akashic Record, but the more I study it, the more I recognize my own path and purpose. The most significant benefit is being able to connect with my own guides, teachers, angels and my highest self much more quickly. This helps me to restore peace and balance in my when outward appearances seem to be spinning out of control! Thank you, Thank you, Thank you!"
Heart & Soul Hugs,
Schelli Whitehouse, TheNextHighestVersionOfYou.com

---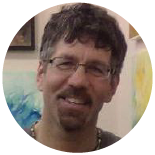 "Thank you so much Sallie! I was a big DOUBTER when you suggested these clearings, but now I am absolutely OVER THE MOON at what I am seeing manifest in my life. Literally within 5 hours of my clearing I got an unexpected, never-before, more than I would have expected OFFER that corresponds to my life's DESIRE! OMG, I am such a BELI…EVER now.
Each day has brought a floodgate of new ideas and new actual opportunity plus so much positive energy where it didn't exist before. Thank you Sallie. You've gone above-and-beyond for me and I am so grateful. Everyone should do this!"
Michael Castronova, Keepsake Drawings

---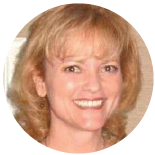 "My experience with Sallie has been WITHOUT A DOUBT, perhaps the most PROFOUND and IMPORTANT experience of my life. Really. The way she pinpointed various important negative energies which have been holding me back by age and in some cases naming WHO has dramatically shifted the energies I am experiencing in a very powerful and positive way.
This new experience is AWESOME and knowing what she can do is ASTOUNDING (literally mind-blowing)! I definitely recommend Sallie to anyone who is experiencing negative energy (and who isn't these days?). Her work is fabulous–like nothing I've ever experienced before."
Angela Ursprung, Your Marketing Rainmaker

---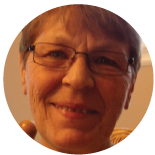 "I gladly and absolutely refer Sallie to you for a Past Life Clearing and/or a Present Life Clearing. You are in safe hands. Trust is printed on her forehead! I met Sallie a few months back through another website where I was expressing certain emotions I didn't like feeling on a post. She selflessly helped me by answering my post with solutions. My Journey to gain knowledge on changing repeated patterns that did not serve me started with Sallie. Now, here I am, months later, back to the first person I met in my Journey, Sallie. It was my time to experience a Past Life Clearing. There are many benefits to Past Life Clearings. We may experience these benefits differently as individuals. Sallie explains them eloquently on her website.
Since my clearing work has been done, I have been experiencing the benefits of change. Some changes are subtle and some come in with a "bang!". Either way, I understand the changes because of the verbal telephone conversation I had with Sallie about the clearing. When memory fails; I can refer back to the written report I received. I acknowledge my changes as "good changes" because Sallie's expertise in past life clearings has given me a fresh start in life. I also allow more change to come in the future as needed. I am shaping my life towards achieving life's purpose. Thank you Sallie for your time and unconditional love throughout. Your unique gift to help others heal themselves is really priceless!"
With infinite love and gratitude,
Bernadette G. – Tecumseh, Ontario, Canada

---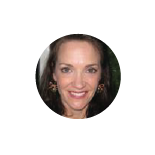 "Just after setting the intention to have a soul clearing and energy balancing session with Sallie, things began to shift! Old beliefs fell away and made room for new, positive thought patterns. As a result of her work, I have new perspective on my old 'story' and now look forward to the future with joy. I feel empowered in each moment to live with freedom and authenticity. Sallie was gracious in her offer to do the work with me – she was accessible as far as coordinating our session, and timely as she completed her work quickly. I appreciate the fact that she is thorough, as she relayed the report of my session by phone and also sent a written report for me to refer to. Her style is personal and open and I know without a doubt that she will be available to me for follow up or further support. Sallie is passionate about her work, confident in her abilities and eager to share the dramatic results. I highly recommend her work for all who seek to know and rejoice in the truth of self!"
Kim D.– Warner Robins, GA

---
"Sallie is professional, knowledgeable and very intuitive and so when she did Soul Realignment for my son and me, it was a life changing gift. The clearing literally peeled off a layer of unnecessary blockages and negative energies that we have been carrying around, like excess baggage. All the information she gave us was true and very helpful; it gave us an understanding of how different events in different lives had a strong impact on our soul and made us the way we are in this life. After the realignment we have both noticed the positive changes in our lives, we are happier, more at peace and are able to make better choices, and for that we are very grateful."
Efrat K. – Mexico

---
"It's amazing to me how much clearer and in control I feel after my Past Life Reading and Clearing with Sallie. I feel so much 'cleaner' and more pure. I feel whole and balanced and I have a better and stronger sense of my purpose here in the world."
Brian S. – Columbus, GA

---
"I can't believe the difference the Past Life Reading and Clearing made in my life. I now have answers to the questions I have been seeking for years, and more importantly, I now know why I have been dealing with the same issues OVER and OVER. That invisible wall I have been banging my head against and trying to climb over for so long is now gone and I am finally free. I can now move past the negativity and issues that have been holding me back from achieving my goals for so long. I finally feel like I can move forward with my life in a way that I never expected. I am truly grateful."
Sara W. – Atlanta, GA

---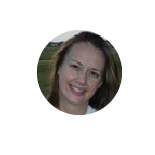 "Sallie did Soul Realignments for my husband and I and it has already had a positive impact on our lives. We are both much happier and less stressed since our readings. I was truly impressed by how accurate the reading was about my personality and background. The reading gave me insight on events that have shaped my life and helped me to deal with things in a more positive manner. I don't let things bother me nearly as much as I used to and feel more focused, energetic and happy about my life. I have also noticed an improvement in my relationship with my husband; we are getting along better and happy to be together as a family. Thank you so much Sallie for everything."
Vanessa J. – St. Petersburg, FL

---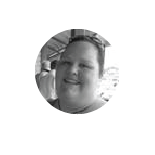 "I was very impressed with the Soul Realignment that Sallie did for me. The information she gave me has resonated in my life and was very accurate. The weekend that she did the clearing for me – I felt lighter and happier. For all of my life, I have had a problem with conflict. If anyone was upset with me, for any reason, I would literally feel sick to my stomach and would constantly worry about the situation and be unable to focus on my work or home life. Now I have a better perspective on these situations and able to handle them without getting sick. The Soul Realignment has given me a better understanding of my life and the choices that have brought me to where I am now and where I will be in the future."
Kristen S. – Prince Frederick, MD

---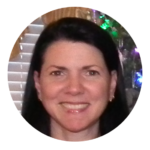 "The term "Akashic records" kept popping into my awareness. After a review of the various links of information I felt the pace change and just a few internet clicks later I found myself on Sallie's page… I felt an immediate connection with Sallie and asked for a mini reading… Wow,
the concise packet of info she provided shook me to my core… A calm set in as the rememberings and knowings washed over me.
The area of financial abundance had been weighing heavily upon me during this time so I then asked for a clearing. 2 months later, that mental loop of financial worry has dissipated, and a clearer picture of my soul purpose has taken over… Thinking of having a clearing in a different area in the very near future.
What value can one place on peace of mind?
"
Xo, Fran C.

---
"Sallie, I can't thank you enough for the reading and clearing sessions.
The results in my life have been powerful and I felt the "shift" almost immediately.
I now have clarity and action where before there was confusion and immobilization. I am moving forward in my life purpose career with confidence, knowing that I am on the right path to fulfillment and abundance. I have an excitement for life that I have not had in a long time.
The weight loss clearing was most impactful. My cravings for sugar have all but subsided and for the first time in my life, I am in control of food and eating. I am losing weight already. This is huge for me as I have struggled with weight and eating issues my entire life! I am looking forward to continued work with you and thank you also for the wonderful work with my sister!"
Sidney G.

---
"
Two words describe the Present Life reading/clearing I received from Sallie….peace and clarity.
At many times I was at a crossroads with certain life situations…situations that have "repeatedly" manifested themselves in my life. Since the readings, I have definitely embraced the peace and insight of my being. I also feel "lighter" now since the clearing. I feel it has allowed me to move forward in life with greater speed, with more self-awareness and comfort in knowing that my celestial team has my back in all situations.
Funny, but when you have this work done, people will most likely see and respond to you differently (I'm mean this positively).
So I would recommend that everyone have this done! Thank you Sallie Keys, I appreciate the work that you do."
Johnny Grady, The Netherlands

---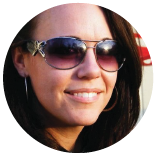 "I cannot say enough about Sallie's Manifestation Program. It has truly changed my life. The technique that she gave me to use was specific to me and I know that is why it was worked incredibly well. When I starting using the technique, I began with small things to test it out.
I manifested a $10 bill, which I ended up finding in the middle of an empty house within days!
Everything little thing that I have tried to manifest using my own personal technique, has come to fruition. This is truly an amazing thing that Sallie has offered. I have since moved on to manifesting larger things, such as a new job, and that is already starting to come to fruition as well.
Thank you, Sallie! You have changed my life for the better in so many ways!
"
Jessica Halsey
---
"I have been working with Sallie for over a year on many issues that are affecting me in my personal life. I was progressing and seeing myself in a new light but realized I had deep seated hurts that would require much more work to heal. I was excited to try the Heart & Soul Centered program because it offered me a chance to begin healing my issues on my own and at my own pace.
When I first began the program with Sallie, I was nervous and not sure if I would be really able to clear myself of all the negativity that was currently affecting my life. The beginning of the program was very informative and as a preparation excellent in detailing the type of negative energy one might encounter within them.
As I progressed to the central part of the course, which was the clearing part, I really began to see a shift in my perception of negativity and began to understand more about myself and the patterns I've created in my life.
By clearing myself more and more, my initial doubts and fears diminished greatly and I felt a sense of hope and empowerment. I felt I had a tool to fix whatever issues came up in my life. It felt like someone transported me back 20 years and gave me a chance to do things over again.
The program affects are subtle at first but increase in intensity as you progress toward the end.  It takes who you are and shifts it to who you were meant to be. It's definitely like a well needed and long overdue adjustment.
There are some days for me which are harder than others but overall my perception about myself and negativity have changed greatly. I highly recommend this program for anybody that has many issues in their life that need healing and especially for those who are sensitive, emotional types like I am.  It will shift your life toward the right path that you were always meant to follow."
Georgia C.
---
"Sallie's work is truly life changing! I have been working with her for only 2 weeks but with all that has happened it feels like it has been several months! I started with the Akashic Records Soul Profile Readings for me and my family and the level of detail and accuracy made me wonder why she called it a "mini" reading 🙂 We were blown away by the accuracy and it gave us a sense of clarity and purpose that we had so long been searching for.
The reading gave me the confidence to spend for several Clearing Sessions for a range of issues for various members of my family, including myself. Results have been startling. My father who was asked to go for a transplant has made a dramatic improvement and now the doctors are saying he does not need dialysis (prior to the clearings they said that he would need dialysis and fairly soon). Since it has only been two weeks and we are continuing with the clearings, we are confident he wouldn't even need to go for a transplant.
Sallie has also conducted sessions to clear the blocks in so many other areas too. The right people, information and circumstances are appearing and they are appearing fast to support our intent. It is truly magical what Sallie does. I am no stranger to spiritual literature and energy healings, but what Sallie does is on a whole other level.
The reason we are seeing such dramatic results in such a short span is because we have an open mind and trust that Sallie has our best interest at heart (and believe me she does!!). I trust her guidance and know that this investment will not only save me money in the long run but it will also give me the peace, love, freedom and connection that I have so long been yearning for.
If she can do so much in such a short time, I cannot wait to see how things progress in months and years to come!! Meeting Sallie has truly been an exciting and inspiring turning point in my life and I am EXTREMELY grateful to Sallie."
Crystal P.

---
When I first contacted Sallie, I had been reading about manifesting for about a year and really wanted to manifest abundance, but had not had any success to that point and I couldn't figure out what was preventing me from manifesting the life I wanted. I had been following one of the mass-marketed programs that claims to help you manifest abundance by removing a large number of blocks to abundance.
When I contact Sallie, I learned that these programs do not work for many people because they are very general and made for the masses and anytime a program is designed for mass appeal, there are many people who will not receive the benefits they are looking for because we are all individual and what may work for one won't necessarily work for others.
When I first started working with Sallie, I had her do a past-life clearing and a present life clearing for several issues and she researched my life purpose and my personal manifestation process for me. Prior to working with Sallie, I had been totally unable to hear the guidance of my Higher Self or my Spirit Guides.
The work Sallie has done for me has been profound and life-changing to say the least. Through our work, I have been able to connect to my Spirit Guides and my Higher self whenever I want to and with Sallie's amazing guidance I now feel very confident in the messages I receive and really, don't know how I used to manage in life without the guidance from my incredible team of helpers.
As well, through clearing negative energy from my soul profile, Sallie's work has enabled me to manifest numerous things I have wanted, including twice manifesting $10,000, and I know that this is just the beginning! As I move further into my purpose and am ready to manifest larger sums of money, I know that I will be able to create ANYTHING I want to because now I have the tools I need to manifest the life of my dreams!
I remember once saying to Sallie that the work she does is kind of a secret. It is, really, because although her work can enable you to manifest the life of your dreams, it is only for those who are ready for it. Those who are not ready for these kinds of life changes will not believe that what she can do is even possible.
However, if you want some positive life changes or a HUGE, fabulous, total life overhaul like I am having, Sallie is absolutely the person to get you to your destination! You really owe it to yourself to contact her and make arrangements to work with her as soon as possible. You WILL be delighted with the results of her work.
Love and Blessings to all!"
Mary Jane A.
---
"I only have good things to say about Sallie. She has been helping me during some rough times in my life and I can't say enough THANK YOU! Sallie has been doing lots of clearing sessions for me with truly amazing results and I am enrolled in her "
Clearing and Coaching Program
".
What Sallie has done for me, and I believe she'll do for every single client, is empowering me. She taught me about clearing negative energy, taking action and how to live your life in a more Divine way, meaning, your truly way, according to your soul and purpose.
After start working with her, I feel I am better person, more connected with life, others, the universe. Needless to say, I love Sallie!!! She understands you and gives you unbelievable support.
And, you…Yes, you, what are you waiting for?! Just email her, you won't regret, your life will change for good!!!"
Maria F.