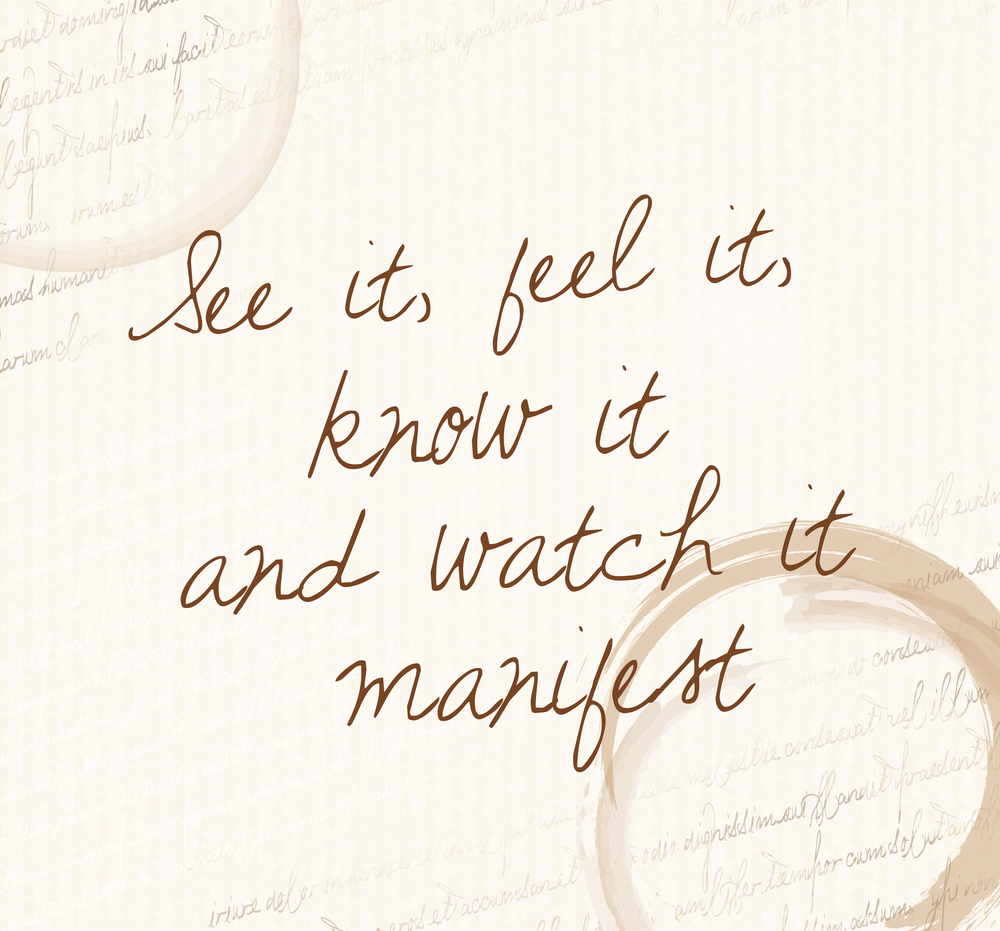 One of the biggest reasons that I've seen my clients have difficulty manifesting is because they are limited in their thinking. They have difficulty keeping an open mind for HOW things can come to them. They tend to operate inside a mental box created by their own minds.
The problem is that this box of their own creation can actually limit the way things can come to them and stop them from coming in unexpected ways. The reason why is the unintended expectation and parameters they are placing around the results that come to their life from their efforts.
One of the most important things you can do to manifest what you want is to keep an open mind and ALLOW things to come to you.
I'm not saying that's easy, because along with this comes TRUST. And that's where it can get difficult for people. Trust is one of the hardest issues for people to move past because your have to trust in order to work on the issue. But it can be done.
The question is how?
The first and most important thing you have to do to is to keep an open mind. You have to believe that ANYTHING can and will happen. You must know that opportunities and experiences that will come your way are not always something you planned for or anticipated. In fact, most of them are not.
And it all starts with your thinking and what you BELIEVE can happen. If you put parameters in your thinking around HOW what you want will come to you, you will be limiting how it will come to you. This is where TRUSTING and ALLOWING and keeping an open mind come into play, yet that's often the hardest thing for us to grasp.
But if you stop to ask yourself what outcome you REALLY want, if ANYTHING were possible, you might find that what you desire is outside of your limited thinking. And if that's the case, ask yourself why can't you have that? Is there any rational reason why you should not have what you want? I don't think so.
IF YOU REALLY WANT SOMETHING, YOU SHOULD HAVE IT. PERIOD.
If there is something you really want, go after it. Nothing should stop you from having it. The secret to success in getting what you want, no matter what it is, is in not limiting yourself to believing that the only opportunities available to you are ones you can see. Believe it or not, there are many opportunities out there that you have not seen yet. When you start to think in terms of POSSIBILTY versus what you already know, your thinking will broaden and so will the realm of possibility in your mind.
The truth is you can't possibly know what lies ahead of you. You can guess, but that doesn't mean you are right. Anything CAN and WILL happen, if you ALLOW it and don't limit your thinking to what you are used to or think you know can happen.
Forget what you know and start asking WHAT DON'T I KNOW?