Uniquely You: Personal Manifestation Process
and Clearing Program
You've tried everything, but manifestation just isn't working for you!
You know manifestation works. You've seen it—if not within yourself, then in other people. But you've tried everything and it's just not working for YOU.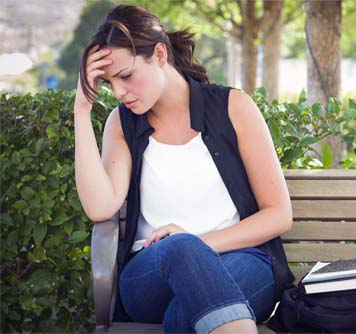 You're not kidding about "trying everything" either. You've worked through every program on the market, read all the manifestation books you could find, listened to Abraham Hicks CDs…but still nothing has worked. You've even prayed and you've begged, but still… nothing.
And you just can't figure out why it's not working.
Maybe you've manifested successfully in the past, but can't recreate it any more. Truthfully, you're not even sure what you did to make it happen in the first place.
So now you're reading this page because despite trying everything, you've either lost your ability to manifest, or can't get it to work for you. Either way, make no mistake, you ARE here for a reason. You know in your heart that you're a Conscious Creator who can manifest exactly want you want in your life.
What you want more than anything else is to manifest successfully. If only you could figure out how…
Step into the role of Creator with the Uniquely You Program
The truth is that your ability to create is very much active within you. The problem you're having stems from the fact that we humans are all different. Just as we all have unique fingerprints, we also have unique methods for manifestation.
Trying to manifest using a process that's designed for someone else won't usually work for you. And because you grow, change and evolve over time, a process that was perfect for you at one point in your life can sometimes simply stop working.
The 8– week Uniquely You: Personal Manifestation Process + Clearing Program:
 Is designed to help you to start consciously creating the reality you want. It provides you with a unique, personalized manifestation process that's tailored to exactly where you are in your life right now.
And the results?
Your specific results will vary depending on what, exactly, you want to manifest. But as you start using your unique manifestation process, you could begin to…
Notice yourself creating financial opportunities, relationship openings, and the purpose–filled life you dream of.
See those frustrations and minor annoyances start to melt away, replaced by a sense of living in effortless flow
Feel excited about the wealth of manifestation possibilities available instead of stuck in the struggle you've been experiencing until now.
Reconnect with your identity as a Conscious Creator, knowing with 100% certainty that you can manifest whatever you want, whenever you want it.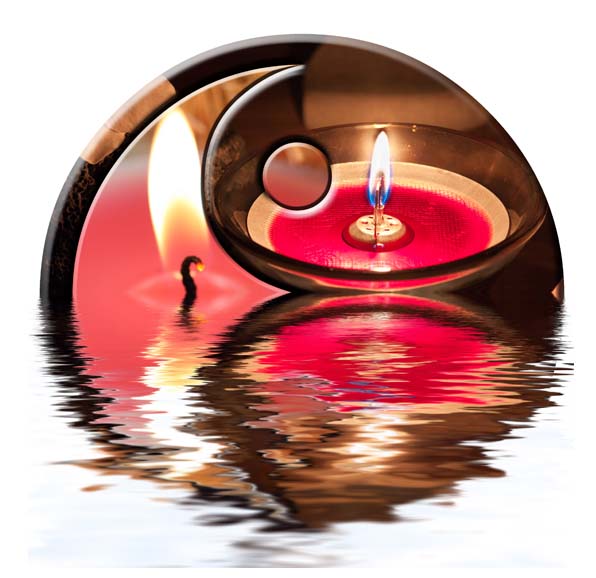 What would regaining your ability to manifest be worth to you?
You already know that manifesting works (after all, you wouldn't have read this far if you didn't). And you know that, once your life is in flow the way it's meant to be, you can consciously create anything your imagination comes up with.
So what would it be worth to you have the ability to manifest anything you want? More importantly, what has not being able to manifest COST you? How much have you lost as a result of not being able to consciously create what you want for your life?
Booking your spot is simple
Apply to the program by clicking the button below and sending me an email.
Make your payment via Paypal or Credit Card.
Once your payment goes through, you'll be redirected to a confirmation page asking you to email me to confirm.
I will email you within 48 hours to welcome you to the program and get you started with a list of information I need.
What's Included in the Program?
8 sessions in total (see detailed session breakdown below)
Your Unique Manifestation Process channeled specifically for you that explains exactly what you need to do to manifest successfully.
Energetic clearing of blocks that are preventing you from successfully manifesting what you want for your life. (Note: most people need 2–3 sessions.)
A written PDF report after each clearing session that details exactly what I cleared. Each report also includes spiritual guidance and physical action steps channeled from your Spirit Guide Team to help you manifest successfully.
2 private 1–hour calls with me to review and check in on how things are going for you with connecting to your Guides.
UNLIMITED personal email support from me throughout the program.
PLUS: as bonuses, the program now also includes:
A Soul Clearing Package
A Soul Clearing Package (usually $425) to focus on a goal you've set, diving unimaginably deep into your past to find out why you're not achieving it. Then it completely dissolves those blocks, allowing you to move forward with clarity and confidence.
An Akashic Records Soul Profile Mini Reading
An Akashic Records Soul Profile Mini Reading (part of the Soul Clearing Package above) to reveal who you really are, how you were designed to achieve abundance and how to use your talents and characteristics to step into your life's purpose.
What Are The Steps?
---
Session #1: Let's get started!
The first step is for you to answer a few questions that will give me a better idea of how you've been manifesting until now. I'll also check in with your Guides to see if they can suggest any exercises that will make this program more successful for you.
Session #2: Who are you at Soul-level?
Next, I'll complete your initial Soul Clearing and your Soul Profile. This explains who you are at Soul-level: your history, where you truly came from, your talents and characteristics, and how you were designed to experience abundance.
This is a key program component, because understanding yourself at Soul–level gives you clues to how you manifest. I'll also clear any initial blocks from past lives that are preventing you from manifesting successfully during your Soul Clearing.
Session #3: Your UNIQUE manifestation process
We humans each have our own unique way of creating and manifesting — just like we each have unique fingerprints. In this session, I'll channel your personalized manifestation process, which might include visualization, certain words, prayers, or actions. This process is completely individual to you, and can work for manifesting anything: from relationships to money to your dream job.
 Session #4: Our first call — review and check–in
We'll hold a private 1–hour phone call to review the information you've received so far, and I'll answer any questions you might have. We'll discuss what you're experiencing, and how your manifestation process is working for you. This will help me to understand the areas I need to focus on to clear your manifestation blocks.
Sessions #5–7: Clear your blocks to manifestation success
Past experiences can create blocks (like "energetic baggage") that keep you from manifesting successfully. In these sessions, I'll find and clear these blocks for you. Then I'll detail them for you in a written report, along with any spiritual guidance or physical action steps that will help you improve your manifestation process.
Session #8: Our final call: review and check–in
We'll get together one last time to review how you're using your manifestation process, and allow Spirit to directly answer any questions you have about manifesting.
What do you need to do to be successful?
The Uniquely You Program will teach you to manifest in your own personalized way with ease and flow. However, it will still require a few commitments from you to be successful:
"Showing up" commitment:
you'll need to show up to the 3 private calls with me, and commit to asking any questions you have — either on the calls themselves, or afterwards in emails.
Time commitment:
you'll need to read the reports I write for you, and then commit to learning your process and trying it out. You'll also want to try manifesting 1–2 things within a week of receiving your unique process. Expect to spend 1–2 hours per week on this over the course of the program. Please note: You will WANT to spend more once you start manifesting!
"Effort commitment:
you'll need to make a genuine, concerted effort to follow my direction, communicate with me, and actually practice your manifesting.
"Open mindedness" commitment:
you'll need to be open to your desired results manifesting in ways that aren't necessarily as you'd originally imagined them. The more open–minded you are, the more successful you'll be.