Business Clearing
To Create the Business You Really Want
You love having your own business, and you know exactly what you want … for your business and your life.
You CAN have the business you truly want.
And as much as you believe that and know what you want, it doesn't seem to becoming a reality.
Most likely the question you are asking yourself over and over is "Why?"
The reason you are here – the reason you ended up on this page – is because you know there is something else that needs to happen to make what you want a reality. Intuitively, you already know this or you wouldn't be here reading this page right now.
You've been searching for an answer... and now you've finally found it.
This session is designed specifically to help you manifest the outcome for your business that you want.
Business Clearing: Create The Business You REALLY Want
Get the crystal clear guidance you need to step into your abundant business flow
Connect the dots to get you from where you are now to where you want to be
Identify and release hidden energetic and Soul-level blocks keeping you from succeeding
Make your desire for success in your business a reality in your life
Hi, I'm Sallie Keys, an experienced Spiritual Business Mentor & Manifestation Teacher.
The results you get matter to me. A lot.
When you book a Business Clearing session with me, the first thing I do is take a close look at your business and and your Soul from an energetic perspective.
Then we meet by phone and I connect to your Spirit Guides to channel guidance specifically for you and your business — and it's extremely accurate. You get guidance designed to help you take your business to where you want it to be, not generalized suggestions or my personal thoughts on the matter.
The guidance that comes through for you is directly from Spirit for YOU only.
We dive deep beneath the surface to find out exactly what's preventing you from succeeding to the level you want in your business, clear blocks, and get crystal clear on the best direction and next steps you need to take to get you where you want to be. When we're done, you'll know exactly what steps to take next.
This session includes:
Complete

Soul Clearing

for YOU (the Business Owner, ie. the "backbone" of your business) geared specifically toward you meeting your business goals
Business Clearing specifically designed for your Business to achieve your business goals
Property Clearing to clear negative energy from your Place of Business

BONUS!

 Soul Profile PDF Written Report detailing your Soul's Gifts & Purpose so you can maximize them in your work as much as possible

One Hour Phone Call with your Spirit Guides

to identify and clear your business blocks to abundance 
& an

MP3 Recording of our call

so you can listen again as much as you like!
This session is perfect for you if:
You're not manifesting enough clients in your business … but you KNOW you can have more!
You're not making enough money from the sales of your products or services ... but you're sure there should be more!
Marketing feels like a struggle for you or like no one is hearing you … just so you know, it shouldn't be that way!
You're not working with the clients you want to be working with or attracting the wrong ones … and you're tired of it!
You are ready for better. For Change.
And for results. Period.
---
Book a Business Clearing $495
---
Once you pay for your session you can schedule it right away — after all, you have no time to waste.
Looking for more details on how a session works?
This package includes clearing of energetic blocks for you, your business, and the property where your business is located, so you can get into your natural flow of manifesting clients consistently.
Next, you and I will be meeting by phone for an hour (with the help of your Spirit Guides) to answer any questions you have and give you the guidance you need. The call will be recorded and emailed to you afterward so you can listen to it anytime you want.
You'll be setting an intent for the outcome you want for your business, so be prepared with some ideas.
You'll receive a follow up email and report from me after our session, and if I receive any additional messages from Spirit for you during the week following your session, I'll send them via email. You can also email me with follow up questions anytime that week.
Still unsure? Email me with questions — I'm happy to answer them.
The more you get to know me, the more you will find out that I'm a huge advocate for empowering my clients to listen to their own inner guidance — it's what I teach.
Your intuition has already told you whether this is the right next step for you. Listen to it.
Either way — it's up to you.
But if you're ready to take that next step and make that breakthrough, then isn't it time? What are you waiting for?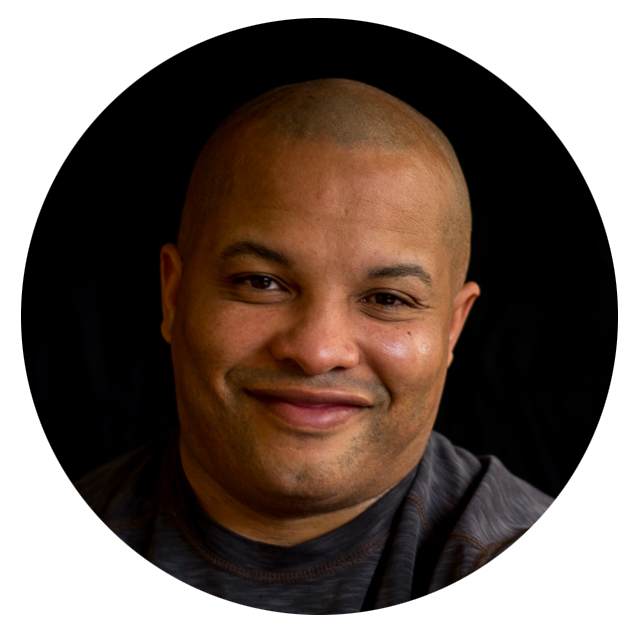 "Sallie's work is extraordinary. Having had many years of self discovery I wanted to dive into my past to see what I was possibly missing. Sallie has been great, I have uncovered many hidden moments and have found that the clearing work we have done has left me living the life I wish to live. I am now "Living The Dream!" I advise when you are ready to go deeper set an appointment and enjoy the ride. Stay golden! Peace, Sid" – Sid McNairy, SidYoga.com
THINGS TO KNOW
Your Current Full Name, Full Name at Birth, Date of Birth, and Place of Birth will be required to complete any work. This information will be kept strictly confidential. Your personal information will NEVER be shared with anyone.
Please note: Payment is required in advance for all services and there are no refunds once services are purchased. Your payment is a statement from you saying that you are 100% committed to bringing real and lasting change into your life.
I am here to support you 100% in bringing that change you desire into your life. The best results from this work occur when you are: 1) fully open-minded about HOW change can come into your life, 2) committed to bringing it into your life, 3) ready for it to come, and 4) willing to allow it into your life. Results are also dependent upon you following any guidance given to you from me in terms of necessary physical action steps, which means YOU have to participate as well, by doing any follow up activities I give you, if there are any.
Disclaimer: Energetic and Spiritual Healing promotes harmony and balance within, relieving stress and supporting the body's natural ability to heal. It is widely recognized as a valuable and effective complement to conventional medical care. Releasing negative energy using spiritual and energetic healing methods practiced by me, Sallie M. Keys, is not a substitute for medical care. This information is not intended as medical advice and should not be used for medical diagnosis or treatment. Information given to you by me is not intended to create any physician-patient relationship, nor should it be considered a replacement for consultation with a healthcare professional. If you have questions or concerns about your health, please contact your healthcare provider. I, Sallie M. Keys, makes no claims as to healing or recovery from any illness. This information is offered as a service and is not meant to replace any medical treatment.