In the flow
A Single Session to Manifest What You Want
Every person … each and every one of us … has the ability to tap into the natural flow of healing wisdom and abundance from the Universe that is all around them to create exactly what they want.
Yes, that means YOU too.
But I don't need to tell you this. You already know it in your heart, or else you wouldn't be here right now.
The question is: why aren't you creating what you want?
Chances are, things aren't going so well for you — in your career, relationship or finances and you're searching for deeper answers to better understand why you're experiencing some of the difficulties you are.
Or you just have questions … lots of questions about how your life came to be the way it is today.
Either way … you're tired of the confusion and lack of clarity and you want answers.
You want the truth … the truth of who you are … the truth of your past and how you came to be … and you want it NOW.
You've tried a lot of different things — either they didn't work at all for you, or if they did, results were minimal or they didn't last very long.
It's confusing, isn't it? You've tried all these things that should work, but they're not for you.
You know you are not 'in the flow' – the abundant flow the Universe has to offer you, but you also know you can be.
The question is: how?
It all starts with a single session … a session designed specifically for you to give you the clarity and healing you need to get in your unique flow of abundance.
Akashic Records Reading to manifest what you want
Get the answers you need you've been searching for forever
Connect the dots to get you from where you are now to where you want to be
Fill in the blanks to find out how to accessthe profound healing you need
Remove the blocks that are keeping you from gettingcrystal clear, accurate spiritual guidance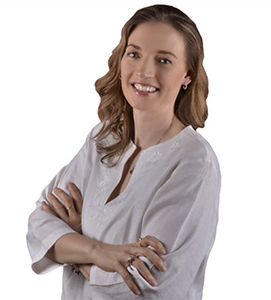 Hi, I'm Sallie Keys, an experienced Akashic Records Spiritual Mentor, Transformational Healer & Manifestation Teacher
The results you get matter to me. A lot.
When you book an Akashic Records Reading with me, the first thing I do is take a close look at your Soul from an energetic perspective.
Then we meet by phone and I connect to your Spirit Guides to channel guidance specifically for you — and it's extremely accurate. You get guidance designed to help get you to where you want it to be, not generalized suggestions or my personal thoughts on the matter.
The guidance that comes through for you is directly from Spirit for YOU only.
We dive deep beneath the surface to find out exactly what's preventing you from being in your unique 'flow,' clear blocks, and get crystal clear on the best direction and next steps you need to take to get you where you need to be.
You'll know exactly what to do to get in your flow of manifesting. My clients get results. Period.
---
Get In Your Flow Now $295
---
Once you pay for your session you can schedule it right away — after all, you have no time to waste.
Looking for more details on how a session works?
Your session will last an hour and will be recorded and emailed to you and afterward so you can listen to it anytime you want, along with a PDF report detailing your Soul gifts.
You'll choose a specific area to focus on, or we can keep it more general. Your choice, but be prepared.
If I receive any additional messages from Spirit for you during the week following your session, I'll send them via email. You can also email me with follow up questions anytime that week.
Still unsure? Email me with questions — I'm happy to answer them.
The more you get to know me, the more you will find out that I'm a huge advocate for empowering my clients to listen to their own inner guidance — it's what I teach.
Your intuition has already told you whether this is the right next step for you. Listen to it.
Either way — it's up to you.
But if you're ready to take that next step and make that breakthrough, then isn't it time? What are you waiting for?
Book a Session ($295)
"Sallie's intuitive insights and connection to Spirit is unparalleled and deep. I have been lucky to learn so much about myself and my purpose, but most importantly what I receive from Sallie is limitless, abundant support in her emails, phone calls, reports, and other tools she provides when working with me. You can feel that she has your spiritual growth in her best interest. She really cares and also understands the underlying issues and blocks preventing you from experiencing more abundance." — Marlene Uy
THINGS TO KNOW
Your Current Full Name, Full Name at Birth, Date of Birth, and Place of Birth will be required to complete any work. This information will be kept strictly confidential. Your personal information will NEVER be shared with anyone.
Please note: Payment is required in advance for all services and there are no refunds once services are purchased. Your payment is a statement from you saying that you are 100% committed to bringing real and lasting change into your life.
I am here to support you 100% in bringing that change you desire into your life. The best results from this work occur when you are: 1) fully open-minded about HOW change can come into your life, 2) committed to bringing it into your life, 3) ready for it to come, and 4) willing to allow it into your life. Results are also dependent upon you following any guidance given to you from me in terms of necessary physical action steps, which means YOU have to participate as well, by doing any follow up activities I give you, if there are any.
Disclaimer: Energetic and Spiritual Healing promotes harmony and balance within, relieving stress and supporting the body's natural ability to heal. It is widely recognized as a valuable and effective complement to conventional medical care. Releasing negative energy using spiritual and energetic healing methods practiced by me, Sallie M. Keys, is not a substitute for medical care. This information is not intended as medical advice and should not be used for medical diagnosis or treatment. Information given to you by me is not intended to create any physician-patient relationship, nor should it be considered a replacement for consultation with a healthcare professional. If you have questions or concerns about your health, please contact your healthcare provider. I, Sallie M. Keys, makes no claims as to healing or recovery from any illness. This information is offered as a service and is not meant to replace any medical treatment.